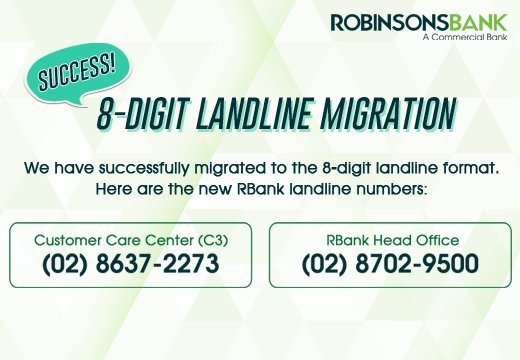 New RBank 8-Digit Landline
Good news! We have successfully migrated to the 8-digit landline format.
Here are the new RBank landline numbers:
Customer Care Center (C3) – (02) 8637-2273
Head Office – (02) 8702-9500
Meanwhile, our Domestic and International Toll-Free numbers are still the same.
Domestic Toll-Free – 1-800-10-637-2273
International Toll-Free (US, Canada, Italy, Singapore and Hong Kong) – +80003957936
For any questions and concerns, you may also email us at c3@robinsonsbank.com.ph.