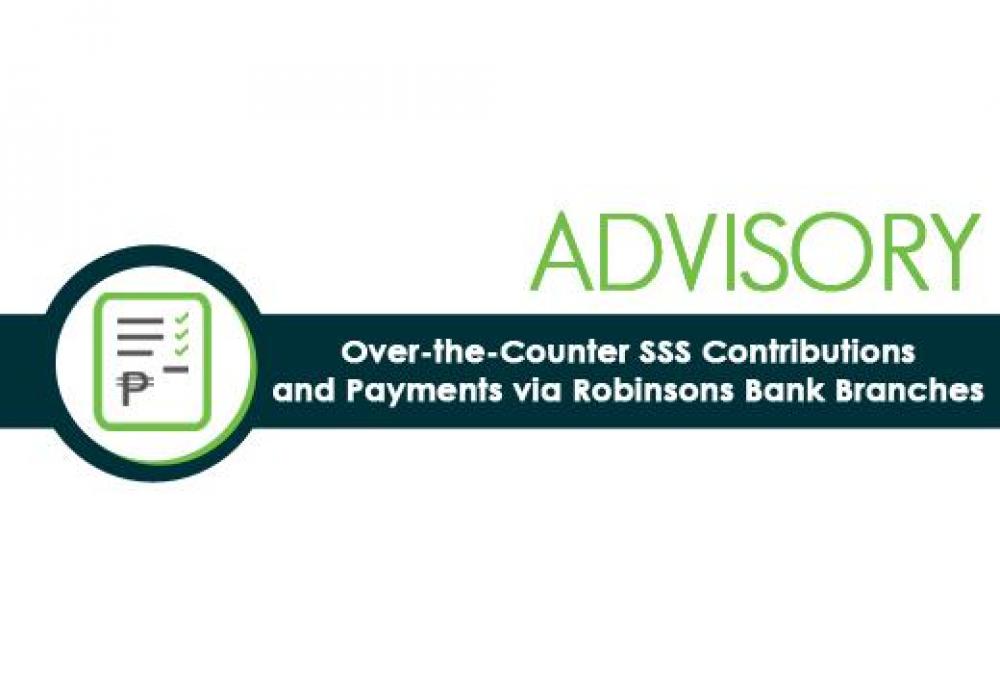 Over the Counter SSS Contributions and Payments
We will continue to accept SSS Contributions and Payments using SBR (Special Bank Receipt) until February 4, 2018 (Sunday).
A system enhancement is ongoing to comply with the implementation of SSS electronic-Collection System (e-CS) which took effect last January 16, 2018. We will release further updates once we are ready to accept SSS over-the-counter payments again.
Starting February 5, 2018, kindly settle your payments directly at any SSS branch with tellering services.
Members are also advised to register via "My.SSS" at the SSS website: www.sss.gov.ph.
Should   you   have   any   questions,   please   feel  free  to   approach   any  of  our   branch  personnel  or  contact  Customer  Care  Center  via:
Landline:     +63 2 637-CARE(2273) (available during weekdays 8AM – 8PM,
Saturdays 8AM – 5PM, & Sundays 8AM – 12PM)
Email:                    C3@robinsonsbank.com.ph
Website:              www.robinsonsbank.com.ph