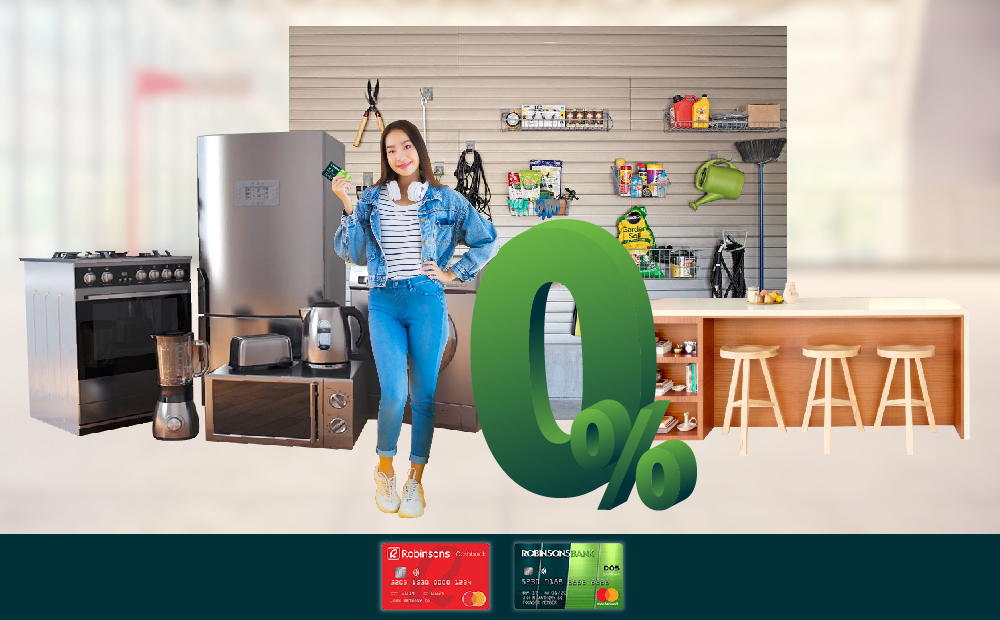 Program Mechanics:
The program is open to all Robinsons Bank Credit Cardholders of good standing*.
Qualified cardholders can avail of the 0% installment for a minimum spend of P3,000 or higher depending on the partner establishment's conditions.
Partner establishment has the sole discretion on the term and items available for 0% installment.
The 0% installment is subject to bank approval and applicable if monthly installment amount is paid in full. Each monthly installment amount forms part of the Total Amount Due on cardholder's Statement of Account for the month.
The entire instalment transaction amount shall be deducted from the available credit limit.
If the cardholder requested for cancellation or pre-termination (payment acceleration) of the 0% instalment transaction, the Bank reserved the right to charge the cardholder an Installment Termination Service Fee of 5% of the remaining principal balance. The remaining principal balance shall be billed in full in the next Statement of Account together with the Installment Termination Service Fee.
In cases of suspension or cancellation of the Robinsons Bank Credit Card, due to breach in the Terms and Conditions governing the issuance and use of Robinsons Bank Credit Card, the Bank shall render the outstanding balance of all 0% installment transactions due and demandable without the need of informing the cardholder.
*Cardholders in good credit standing are those with Robinsons Bank credit cards which are not reported lost, stolen, whose accounts are not delinquent, not under investigation due to suspected fraud, and those who have not violated any of the Terms and Conditions Governing the Issuance and Use of Robinsons Bank Credit Cards.