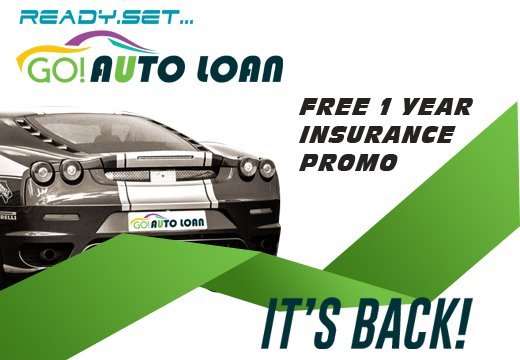 Promo Mechanics
Qualified Accounts
• New Auto Loan Accounts*
• Loan Amount: Minimum of Php 300,000.00
• Minimum Term of 3 years.
General Features
• Approved loans are entitled to get a one (1) year FREE
comprehensive insurance.
• The free comprehensive insurance coverage for the 1st
year includes Acts of Nature/Acts of God but not
Third Party Liability (TPL).
Terms and Conditions
• Promo period is from August 1, 2018 to July 15, 2019
• Loan application must be received within the promo period and subsequently
approved and booked.
• Promo is for brand new passenger cars, SUVs, AUVs, and selected LCVs.
• Borrower will sign on automatic renewal agreement of insurance with
the insurance provider (Peoples General Insurance).
• Borrower to issue post dated checks (PDCs) for insurance premium for the
second year onwards.
• Promo is non-transferable.
• ln case the borrower fails to comply or violates any of the terms and
conditions of loan promo, the borrower shall pay the insurance provider
the insurance premium for the 1st year coverage.
*All applications are subject to existing bank policies, terms and conditions.
Call or visit any of our branches nationwide
Customer Care Center 637-CARE (2273)
or domestic toll-free 1-800-10-637-CARE (2273)
c3@robinsonsbank.com.ph • www.robinsonsbank.com.ph