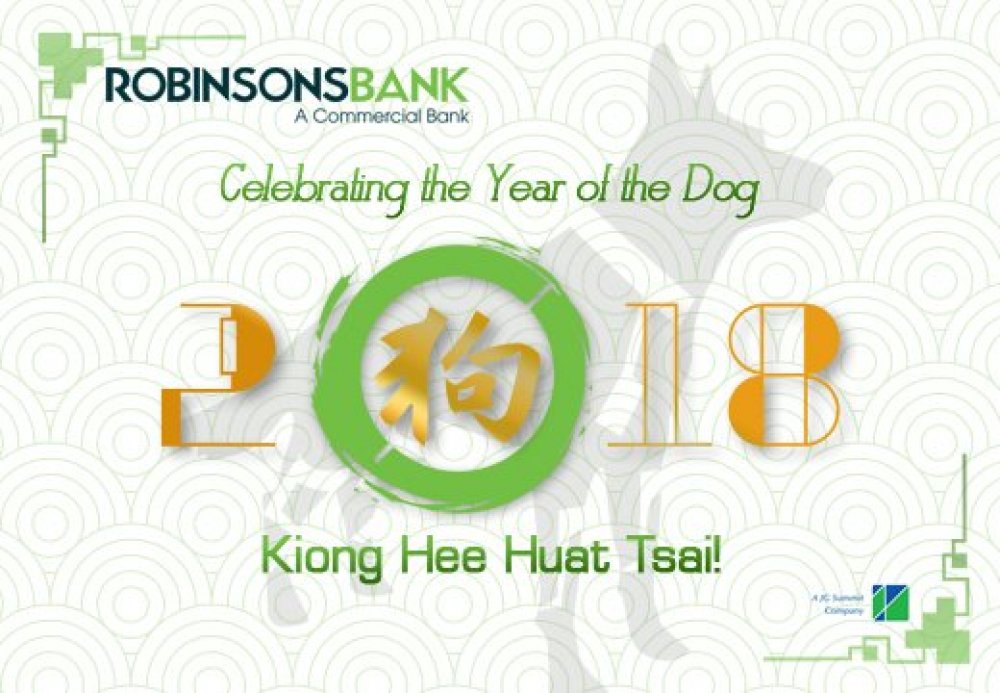 Robinsons Bank Celebrates Year of the Dog with New Products and Services
Gokongwei-led Robinsons Bank wishes a prosperous New Year to its clients by offering new and innovative products and services.
Live life lighter! Unleash the power of 2 Gives and experi­­ence the unique opportunity to stretch your finances with Robinsons Bank DOS Mastercard. With Robinsons Bank Credit Card's unique offer, cardholders would be more financially confident. Robinsons Bank's Credit Card aims to make cardholders be secure and comfortable with their purchases.
Robinsons Bank also introduces its partnership with PRU Life UK. Insurance products will soon be available to provide financial security (subject to regulatory approval).
This Year of the Earth Dog, more exciting products and services are in store.
For inquiries, you may reach Robinsons Bank through its Customer Care Center at (02) 637-CARE (2273) or domestic toll-free 1-800-10-637-CARE (2273) or visit its website www.robinsonsbank.com.ph. Like them on Facebook at www.facebook.com/robinsonsbank/ and follow them on Twitter @RBankCorp.