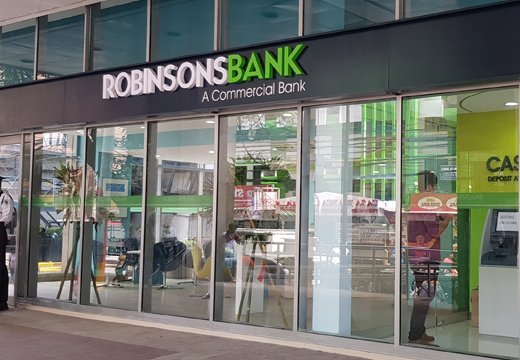 Robinsons Bank to Offer P2.5Bn Corporate Bonds
Robinsons Bank (RBank), the financial services arm of the JG Summit Group of companies, is set to offer P2.5Bn corporate bonds, with an oversubscription option of P2.5Bn. The offer is the second tranche of the Bank's P10.0Bn Corporate Bond Program for 2019.
With a tenor of 2 years and a quarterly interest payment, the interest rate for the second corporate bond issuance will be determined through a bookbuilding process to be performed by BDO Capital & Investment Corporation, the Sole Issue Manager, Bookrunner, and Underwriter of the corporate bond offering. BDO Capital also serves as the selling agent alongside Robinsons Bank.
The net proceeds from the issuance will be used primarily to support and finance the Bank's lending activities. The Offer will also allow the Bank to diversify funding sources, optimize funds deployment, and sustain proper management of the liquidity ratios.
Last August 13, 2019, Robinsons Bank's maiden issuance of P2.5Bn Fixed Peso Corporate Bonds due 2021, with an oversubscription option of P2.5Bn, received total commitment amounting to P10Bn resulting to a 4.0x oversubscription.  The first tranche was assigned a rating of PRS Aa minus by the Philippine Rating Services Corp. (PhilRatings) with a Stable Outlook.
Robinsons Bank has been recognized as the "Best Commercial Bank in the Philippines" by the International Banker 2019 Banking Awards and "Fastest Growing Commercial Bank in the Philippines" by the Global Business Outlook (GBO) Awards 2019.
As of June 2019, Robinsons Bank ranks 18th among the universal and commercial banks in the country, with assets amounting to P120.7Bn.  Currently, RBank has 151 branches and 391 ATM networks nationwide. Its wholly owned subsidiary, Legazpi Savings, also continues to expand its footprint with 17 branches and 17 ATMs.
For inquiries and concerns, you may reach Robinsons Bank through its Customer Care Center at (02) 8637-CARE (2273) or domestic toll-free 1-800-10-637-CARE (2273); or go to its website at www.robinsonsbank.com.ph. Like them on Facebook at www.facebook.com/robinsonsbank/ and follow them on Twitter @RBankCorp.
Click here to check the Corporate Bond Offering Table.