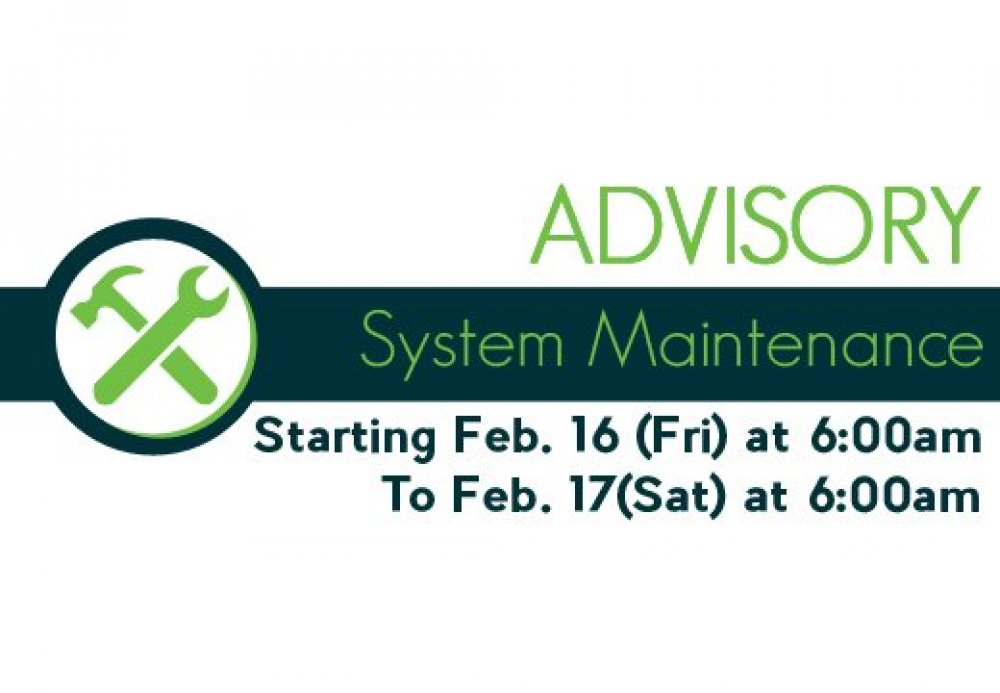 System Maintenance: Starting Feb 16. (Fri) 6:00am to Feb. 17 (Sat) 6:00am
In order to serve you better, Robinsons Bank will undergo system maintenance activities on February 16, 2018, Friday, starting at 6:00AM to February 17, 2018, 6:00AM. During this period, our Personal Online Banking facilities will be unavailable.
You may continue your banking transactions via the ATM.
We highly encourage you to perform your banking transactions before the scheduled system maintenance to avoid inconvenience.
Should you have any questions, please feel free to approach any of our branch personnel or contact Customer Care Center via:
Landline: (02) 637-CARE(2273) (Available during weekdays 8AM – 8PM, Saturdays 8AM – 5PM & Sundays 8AM – 12PM)
Email: C3@robinsonsbank.com.ph
Website: www.robinsonsbank.com.ph