Opening & Maintaining Balance
PHP 2,000
Evidenced By
VISA Debit Card
Average Daily Balance (ADB)
to earn interest
PhP 10,000 & above
Interest rate (per annum)
0.125 %
Interest Crediting
Monthly
Witholding Tax
20%
Below Maintaining Balance Charge
PHP 500.00
Withdrawal Limit
Php 15,000/transaction
Php 50,000/day
How to open an account online?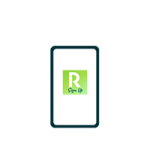 Download the RBank Sign-Up App. Available on IOS and Android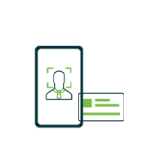 Take a selfie and take a photo of your Valid I.D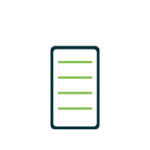 Fill out the form and then verify your mobile number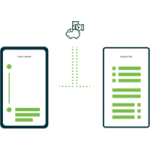 Fund your Account now to experience hassle-free banking
Frequently Asked Questions
There's nothing wrong with maintaining more than one ATM savings account. In fact, it may be advantageous to open different types of bank accounts for different allocations of your budget. This is especially true for emergency funds. Just make sure that you're able to manage the expenses, fees, and maintaining balances for each savings account. For some, having different bank accounts provides a convenient means to track their savings and expenses because there are no overlaps.
Thanks to Robinsons Bank's partnership with VISA, EMV chips now help protect the debit cards that come with each ATM Savings account. Each card's embedded microchip keeps them better-secured from fraudulent activity and even keeps your personal information secure.
In addition to the improved safety features that come with VISA debit cards, there are a few more ways to protect yourself from fraud. These are the ones that you should always keep in mind:
Secure your debit card's PIN
Don't share your PIN to anybody. Moreover, don't write it down on a piece of paper. Make sure to memorize the number sequence, and choose something that is not easy to guess (like "1234") or easily associated with you like your birthday. If you feel like your account is compromised, make sure to change your PIN immediately and contact Robinsons Bank.
Check your account balance often
Frequently checking your account balance can help you track fraudulent activity. If you can, check the amount every day. It may seem paranoid or excessive, but it's better to be safe than sorry. Moreover, it's easy to check your account balance using the Robinsons Bank app.
Research an online merchant's reputation before any transaction
Online shopping has become more popular in the Philippines, through the years. Even social media sites like Facebook now have the option for selling and buying. It's very tempting to just click "Add to Cart," especially when there's a sale going on. However, before you click that "Check Out" button, be sure to do your research first. Check the page's URL. At the very least, it should have the "https" protocol to indicate its security. You should also check customer reviews and test if their customer hotline is working. The website should also have a privacy policy, along with a "trust seal." Click the icon with a check mark or a padlock, and it should take you to a verification page.
A savings account is a simple way to manage your money. It is an ideal avenue for building an emergency fund and even a savings fund for your short-term goals like a vacation or a new gadget. By keeping your money in a savings account and not in your wallet, you also lessen the risk of impulse buying.
Additionally, it also improves your assets' liquidity. You can withdraw money at any time, and there are no penalties if you withdraw before a certain period.
Finally, opening a savings account can act as a modest investment option. If you're not an aggressive investor, keeping part of your money in a savings account will help your money earn interest with very low risk.
Deposits are Insured by PDIC up to Php 500,000 per depositor.