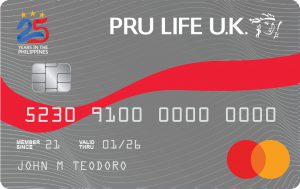 Pru Life UK Classic Mastercard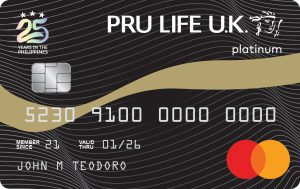 Pru Life UK Platinum Mastercard
Free Annual Fee
Simply use your card to enroll your policy to the
auto payment facility.
0% Installment*
Your qualified hospital and/or drugstore transactions will automatically converted to 0% installment for 3 months.
Reward Points*
Earn rewards points for every purchase made
- 5x Rewards Points for PLUK transactions (P50 = 5pts)
- 1x Rewards Point for all other transaction (P50 = 1pt)
Exclusive Perks and Discounts
Get perks and discounts from our health and wellness partner merchants.
Plus, all these features exclusive to Pru Life UK Platinum Mastercard Cardholders:


Priority Pass*
Get access to more than 1,200 lounges globally and enjoy 900+ offers from their partner merchants.

Free Travel Insurance*
Use your card every time you purchase your international travel ticket.
*Terms and Conditions apply