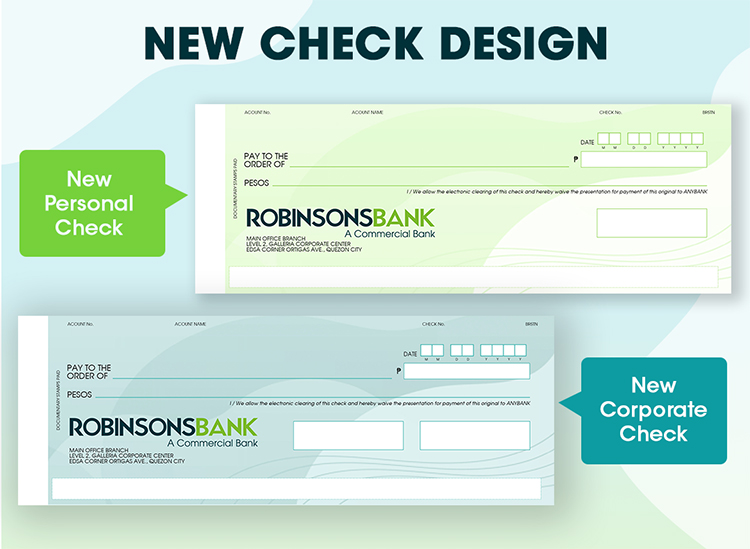 Dear Valued Clients:
Please be advised that Robinsons Bank will be issuing a new check format as early as August 2021 in compliance with the new Check Design Standard and Specifications (CDSS) and the PCHC CICS Operating Memo No. 19-030.
Clients who are doing automated check printing are also advised to adopt changes in the design.
The approved changes of the new check design are as follows:
Standard Month-Date-Year format (MM-DD-YYYY) for date, supported by date format guide below the dateline and box for each of the MM-DD-YYYY numbers.
Peso Sign moved out of the Amount in Figures boxed (placed before the box)
Boxed Signature/s Line/Spaced
The existing check format shall still be accepted for local clearing until May 2, 2023. Afterwards, only PDC checks that are "warehoused" and accepted before May 02, 2023, and over the counter on-us checks for deposit or encashment shall also be accepted.
For questions and concerns, you may contact:
Customer Care Center
+632 8637-CARE (2273) | (Available from 8AM to 8PM)
C3@robinsonsbank.com.ph
www.robinsonsbank.com.ph