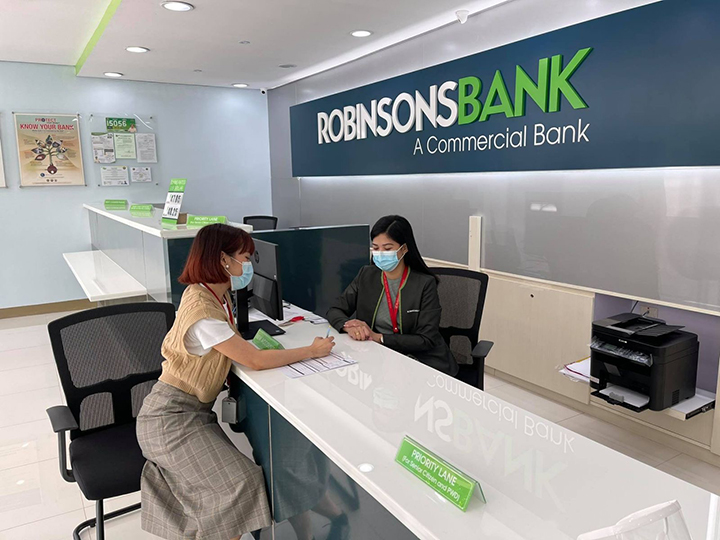 Robinsons Bank invests in insurance brokerage company
True to its vision of fulfilling the customers' changing needs, Robinsons Bank has expanded its footprint on insurance offerings by strengthening its investment in a JG Summit Holdings Inc. (JGSHI) business, UNICON Insurance Brokerage Corporation (UIBC).
RBank has acquired more than 85,000 unissued common shares of UNICON, equivalent to 40% of their total outstanding stocks.
UIBC has been strongly supporting the JG ecosystem through its insurance solutions. However, with the goal to expand market base and serve the insuring public outside of the conglomerate, UNICON sees to benefit from RBank through its wide network of branches, agency banking services, and digital banking channels.
"We saw the strategic fit of forming an alliance between the two companies. UNICON has realigned its strategies to provide its services and expertise not only to the JG Summit conglomerate but also to the insuring public as RBank will be able to give UNICON access to a broader market. This strategic partnership will allow us to offer Filipinos with better choices all while creating shared success with our stakeholders," UNICON President and Chairman Lance Y. Gokongwei stated.
"Through this investment, we are able to expand our services and make insurance products, both life and non-life, more accessible to our clients. This is an opportunity for RBank to offer Filipinos with more ways by which they can secure their future," RBank President and CEO Elfren Antonio S. Sarte expressed.
RBank and UNICON aim to respond to the needs of their clients by providing insurance solutions that suit the demands of the market.
With its ambition to become a full-service universal bank, RBank continues to widen its products and services to be responsive to the needs of the Filipino people. In November 2020, RBank also renewed its bancassurance partnership with Pru Life UK, which allows the Bank to make life insurance products easily available to its clients.
About Robinsons Bank
Robinsons Bank is the financial services arm of the JG Summit Group of Companies, one of the largest conglomerates in the Philippines. It currently ranks 18th among universal and commercial banks in the country, with assets amounting to Php 131.088 Bn as of December 2019. The Bank is recognized as the Fastest Growing Retail Bank in the Philippines for 2019-2010 by The Global Banking and Finance Review; Fastest Growing Commercial Bank in the Philippines for 2019 and 2020 by the Global Business Outlook; and the Best Commercial Bank in the Philippines for 2020 by the International Business Magazine.
For inquiries and concerns, you may reach Robinsons Bank through its Customer Care Center at (02) 8637-CARE (2273) or domestic toll-free 1-800-10-637-CARE (2273); or visit its website at www.robinsonsbank.com.ph. Like us on Facebook at www.facebook.com/robinsonsbank/ and join our Viber Community at www.bit.ly/RBankCommunity to get the latest updates.
About UNICON insurance brokerage company
UNICON Insurance Brokers Corporation has been in the business since 1980 specializing in all lines of insurance. The company is 100% owned by JG Summit Holdings, Inc. headed by its Chairman and President, Mr. Lance Y. Gokongwei. With its vision to be recognized for excellence in insurance broking and advisory skill providing superior service, it has been strongly supporting the diverse clients from conglomerates and affiliates of JG Summit Holdings, Inc. Being recognized as one of
the top Insurance Brokers in the country, UNICON is now geared to service and provide its expertise to the insuring public outside the JG Summit conglomerates. For this reason, UNICON guarantees to develop professionals with exceptional proficiency to manage the insurance requirements of these different businesses and makes certain that the best and most suitable insurance solutions are binded for each and every type of business operation.