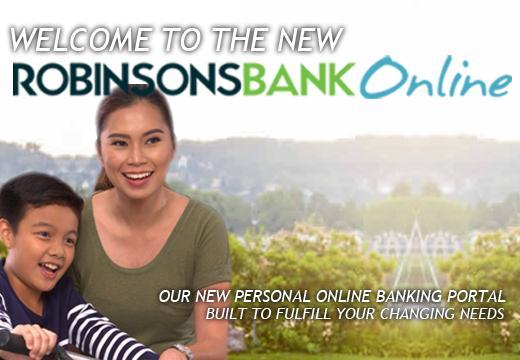 Welcome to the New Robinsons Bank Online
We've recently upgraded our Robinsons Bank Personal Online Banking portal with new features and security. You can access our new Online Banking portal through our web site at www.robinsonsbank.com.ph and clicking on the login personal link. If you're a regular user of our Online Banking Portal, we highly encourage you to bookmark our new address for your convenience.
When accessing your account for the first time on our brand new Online Banking portal, you may run into one of the following issues. We are working on rolling out updates to our site to help with these issues, but for now please continue reading below to find our quick and easy solutions:
Why was I locked out of my account?
At Robinsons Bank, we value your security and account safety. In order to enhance password encryption and comply with security standards during migration, all existing accounts were locked and users are required to click on "Forgot your Password" in order to access their account again. A temporary password will be sent via email which you will need to use for your initial login. You will then be prompted to input a new, stronger password to secure your online banking account.
What should I do if I forgot my Username?
If you have forgotten your Username, please use the 'Forgot User ID' function on the Online Banking login page. You need to input your email address and account number, then submit.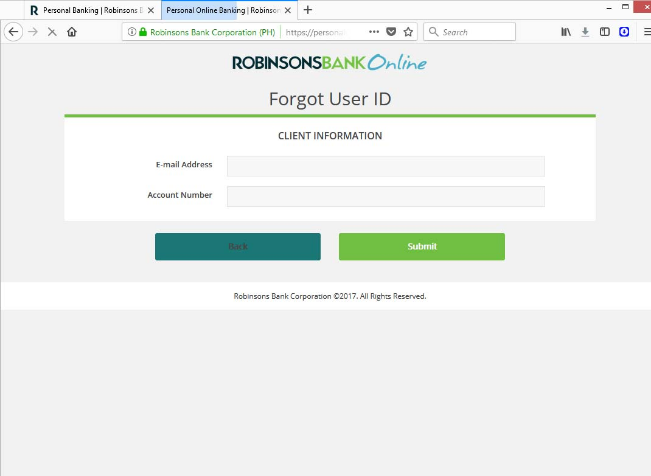 What should I do if I forgot my Password?
If you have forgotten your login password, please use the 'Forgot Password' function on the Online Banking login page. You need to input your User ID, then submit.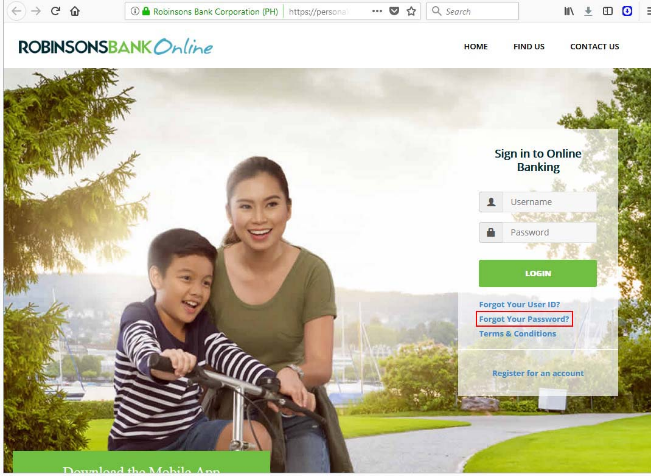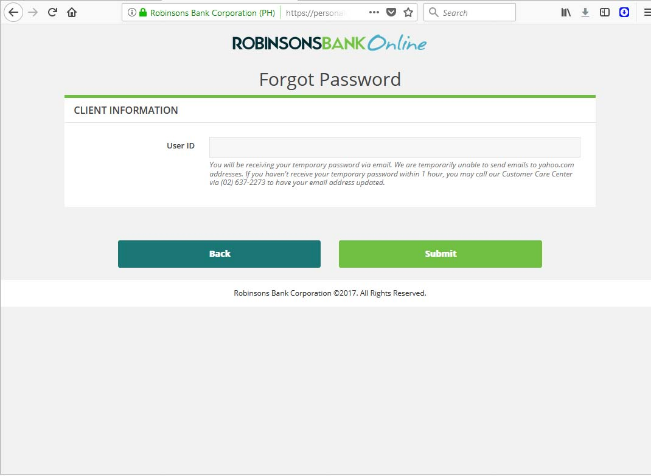 How do I change my registered email address and mobile number?
The registered email address and mobile number are key elements in receiving important information such as your temporary password and the One Time Password (OTP). To update, you can use the 'Contact Details' function in Online Banking. If you are unable to login, visit any branch to change or contact our Customer Care Center at (+632) 637-2273 to change your contact information.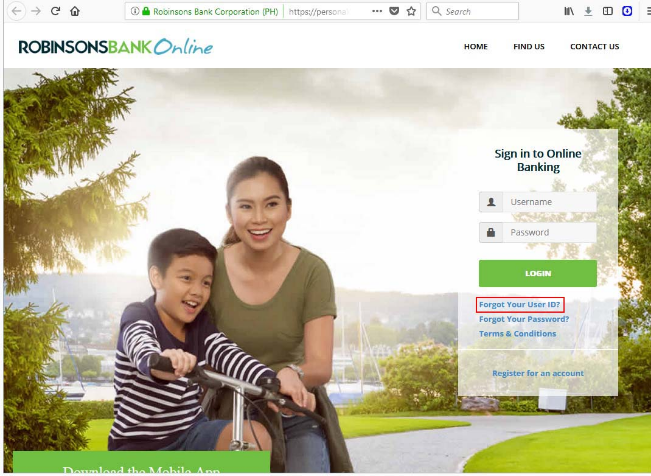 My Favorite Billers from the old system are missing?
We do apologize and acknowledge that we've missed to migrate the favorite billers from the old system, we are currently working hard to restore it back again. We will be sending a separate communication email to address the issue. We are also working on an issue where we are temporarily unable to send password emails to yahoo.com.ph addresses. If you are a yahoo.com.ph user and haven't received your temporary password within 1 hour, you may call our Customer Care Center hotline at (+632) 637-2273 for assistance.
For SMART data and SMART Bro home broadband users, we currently have a known issue where clients can't access our Personal Online Banking website using the SMART network. We are working closely with SMART to remedy the situation, and will announce when the fix will be implemented. In the meantime, you may use other data and internet providers to access our site.
We thank you for banking with us and using our brand new Robinsons Bank Online portal!