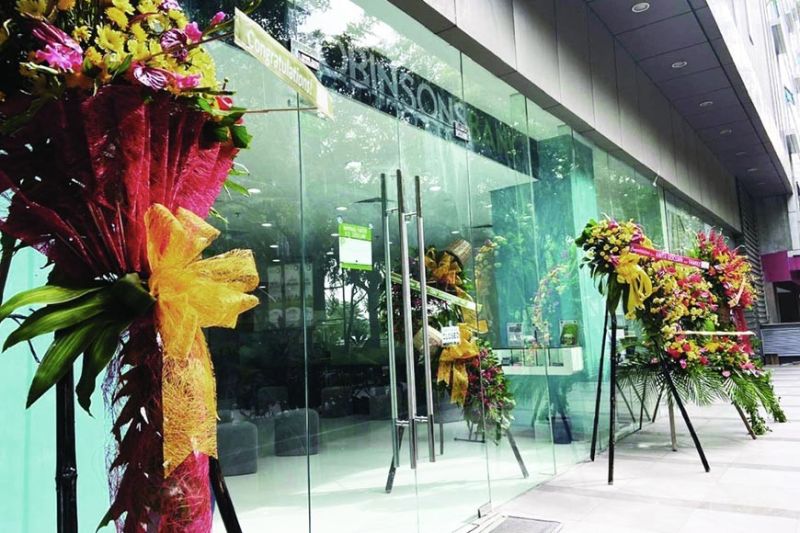 Robinsons Bank to expand presence in VisMin
EXPANSION. Robinsons Bank's newest branch is located inside Cebu IT Park at the ground floor of Park Centrale Tower along Jose Maria del Mar St., Cebu City. (ROBINSONS BANK)
Article published by: sunstar.com.ph (https://www.sunstar.com.ph/article/1903645/Cebu/Business/Robinsons-Bank-to-expand-presence-in-VisMin)
GOKONGWEI-led Robinsons Bank (RBank) has strengthened its presence in Cebu by opening a new branch inside Cebu IT Park.
The expansion, according to Robinsons Bank president and chief executive officer Elfren Antonio Sarte, is meant to grow its presence in the Visayas and Mindanao (VisMin) region.
"Backed by the Gokongwei Group's vision to help improve the lives of every Juan, this sense of purpose drives us to deliver to our customers relevant and timely banking solutions attuned to our customer's requirements," said Sarte.
Robinsons Bank has six branches in Cebu, namely Cebu-Galleria, Cebu-Fuente Osmena (in Robinsons Fuente), Cebu-Cybergate, Cebu-Banilad, Cebu-Mandaue.
The newest one is in the Cebu IT Park located at the ground floor of Park Centrale Tower along Jose Maria del Mar St., Cebu City.
"We will continue expanding our geographic footprint across the nation. In VisMin, there will be at least two more Robinsons Bank branches to open by the end of the year," said Sarte.
The bank will also open its Regional Banking Business Center in Cebu before the end of 2021.
"There will continue to be opportunities in Cebu and other areas outside of the National Capital Region (NCR); what the pandemic has made most businesses realize is that things can be run successfully at a certain scale outside of NCR. And to some degree, it made companies rethink if this will be a better model moving forward, and to not concentrate in business hubs, posing risks of shutdowns (due to quarantine status)," Sarte said.
Digital banking
Robinsons Bank, the financial services arm of the Gokongwei Group, is investing heavily in digital banking to cater to the growing population that has turned to technology for their daily banking needs.
"We are continuously developing RBank Digital, our mobile banking platform that aims to provide convenient and secure banking experience at your fingertips," said Sarte.
He noted that Robinsons Bank is also among the first few banks and fintech companies to implement the QR PH, an interoperable QR code that allows accountholders to send payments to merchants who have accounts under the participating banks and fintechs.
Sarte also noted that the RBank Digital app now has the capability to send remittances to partner agents nationwide.
Moreover, the bank has been developing solutions for its various clients.
Sarte said for retail customers, the bank provides easy and accessible financial solutions for deposits, loans and investments. For micro, small and medium enterprises (MSME) the bank offers GO!SmallBiz loans to help business owners start or expand their ventures.
The bank also partnered with the Department of Trade and Industry for Ctrl+ Biz Reboot Now! Regional Roadshows to support the digital roadmap for the MSME market.
Robinsons Bank currently has 157 branches nationwide. (KOC)